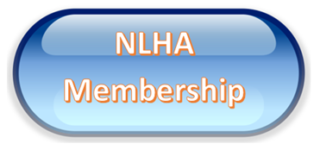 Membership in NLHA is welcome to anyone interested in supporting Nebraska Authors!
If there's a heart to the sprawling body of Nebraska Literature, it's quietly beating in the Heritage Room. – Ted Kooser
The Nebraska Literary Heritage Association's mission is to "encourage the collection, preservation, and promotion of work by and about Nebraska authors through support of the Lincoln City Libraries special collection, the Jane Pope Geske Heritage Room of Nebraska Authors, and to foster the creation and appreciation of this literature through programs, collaborative partnerships, and the use of technology."
Lincoln City Libraries staff began developing this special collection in 1949. It was moved to its present location on the third floor of Bennett Martin Public Library in Lincoln, Nebraska, in 1978 and was supported by city funding until 1981.
When city funding was eliminated, due to fiscal constraints, the Junior League of Lincoln formed the Nebraska Authors Project to provide continued support for the growing collection.
The Nebraska Literary Heritage Association (NLHA) grew out of this project.
NLHA was established in 1983 under the auspices of the Foundation for Lincoln City Libraries.
NLHA provides financial and programming support for the Jane Pope Geske Heritage Room of Nebraska Authors. The room currently houses more than 13,000 volumes representing more than 4,000 authors. Financial support comes from membership dues and from the Spelling Bee (begun in 1984). The Foundation for Lincoln City Libraries administers the Heritage Room Endowment Fund which contains funds from the National Endowment for the Humanities Challenge Grant (1989) and funds deposited by NLHA. Money raised by NLHA helps maintain public access to the Jane Pope Geske Heritage Room of Nebraska Authors collection and supports NLHA programs.  NLHA membership news is published in
The Bookmark, the Foundation for Lincoln City Libraries newsletter.
Programs sponsored by NLHA include the Writers Write workshop for 8th graders, the Lunch at the Library programs, and the Read to Me programs in elementary schools. All are designed to encourage an interest in reading and writing and to further knowledge and understanding of Nebraska authors.
Since 1988, NLHA has sponsored the Literary Heritage Award, currently presented at the annual Spelling Bee. This award recognizes a writer or a group that promotes excellence in writing and literature in Nebraska.
To see the entire NLHA History, click Here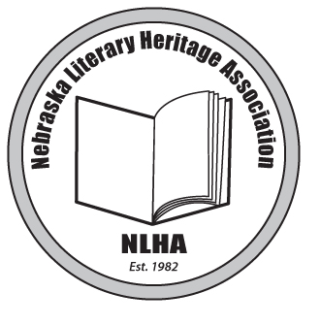 ---
LUNCH AT THE LIBRARY
Fall 2017
Wednesday, December 6 – Vicki Wood, Youth Services Librarian at LCL "Good Books for Sharing"
 Bring your lunch and enjoy coffee provided by The Mill!  
Programs begin at 12:10 PM in the 4th Floor Auditorium
Bennett Martin Public Library, 136 S. 14th Street, Lincoln, NE.
Sponsored by the Nebraska Literary Heritage Association, support group for the Jane Pope Geske Heritage Room of Nebraska Authors

For more information, call 402.441.8516 | email: heritage@lincolnlibraries.org
---

Open your mind to what Nebraska authors have to offer.  You will be amazed by the scope of literature and books produced by writers right here in Nebraska.
---
JOHN H. AMES READING SERIES
The Nebraska Literary Heritage Association created the Nebraska 150 Book List in partnership with the Nebraska State Historical Society and the Nebraska Library Commission to ignite a desire to learn more about the history and culture of Nebraska by reading Nebraska books. Visit ne150.org/books to view the list and to find more information about author talks, brown bag lectures, and book clubs.    
The John H. Ames Reading Series, begun in 1985, showcases Nebraska authors reading their own works. This series is provided by Lincoln City Libraries and held in the the Jane Pope Geske Heritage Room of Nebraska Authors.
Recent programs are available on demand through 5 CITY-TV at lincoln.ne.gov.  Program DVDs are available for check-out and inter-library loans.
For more information, call 402.441.8516 | email: heritage@lincolnlibraries.org
---
---
 NLHA SPELLING BEE
2017 Literary Heritage Award Winner
Roger Welsch
& 33rd Annual Adult Spelling Bee
Winner: Robert Goldberg – Winning Word: herbaceous
Spelling Bee Contestants pictured below